High Redundancy


SmartHost, leveraging Amazon AWS servers in Ireland, ensures unparalleled reliability in data hosting. The data center features advanced redundancy across essential components, safeguarding against power disruptions through multiple power sources, on-site generators, and sophisticated UPS systems. We guarantee uninterrupted network connectivity. The global reach of Amazon Cloud's facilities enables us to create redundant, geographically dispersed backups, spanning multiple countries and continents. This infrastructure provides our clients with a robust and secure hosting environment.

Fast Connectivity


At SmartHost, we prioritise high availability, low latency, and reliability in our hosting services. Our primary data center partner, Amazon AWS, renowned for its state-of-the-art network capabilities, is strategically located in Ireland. This ensures one of the fastest and most robust networks, not just in its data centers but beyond. Amazon AWS employs advanced route optimization technologies and direct connections to major internet backbones. These features, combined with other sophisticated mechanisms, guarantee high bandwidth capacity and swift connectivity, offering our clients a seamless and efficient hosting experience.

Green-Friendly Hosting


SmartHost, utilising Amazon AWS servers in Ireland, is committed to environmentally responsible hosting. Amazon AWS has made significant strides in sustainability. AWS has been advancing towards using 100% renewable energy, with a goal to be net-zero carbon by 2040. By choosing AWS servers, we align with a vision of green technology, where electricity consumption is increasingly matched with renewable sources such as wind and solar energy. We take pride in partnering with a company dedicated to a sustainable future, demonstrating our commitment to eco-friendly hosting solutions.
Global CDN Network


SmartHost customers can benefit from our optional CDN (Content Delivery Network) service, spanning multiple continents. This service enhances your website's performance by caching content on servers globally, ensuring faster page load times by utilizing the nearest server to each visitor. the SmartHost CDN bolsters site security and reliability by monitoring a vast array of websites. In the event of any detected issue, proactive measures are taken to protect all connected CDN users. Our expansive CDN network includes strategic locations such as Tokyo, Singapore, Sydney, Warsaw, Hamina, London, Frankfurt, Madrid, Eemshaven, Sao Paulo, as well as multiple sites across the United States. This wide-reaching network ensures optimal speed and security for our clients' websites.

Multi-Layered Security


At SmartHost, utilising Amazon AWS servers in Ireland, we ensure the utmost security for your data. Amazon AWS data centers, renowned for their stringent security measures, are equipped with multiple layers of protection to prevent unauthorised access. Access to server rooms is strictly regulated, and limited to AWS-certified personnel only. Round-the-clock security teams are always on standby, ready to address any potential threats. Furthermore, all internet communication to the AWS infrastructure is securely encrypted in transit. Sensitive data access is fortified with advanced security tools, including phishing-resistant mechanisms, ensuring your data remains secure and private at all times.
Globally Distributed Infrastructure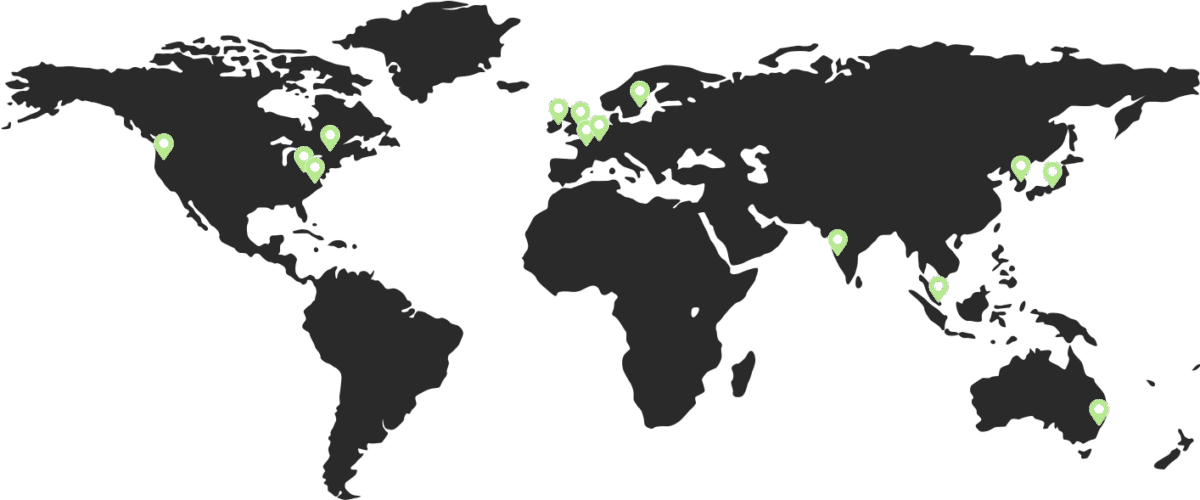 Frequently Asked Questions
Our team can help
Have further questions, or need some advice about hosting solutions for you and your business? 
Our team are on hand to assist you and get your business online. Why not give us a call on (01) 901 9700 or send us an email at support@smarthost.ie. We will get back to you as soon as possible.