As your business grows, establishing a solid online presence becomes paramount. But with the myriad of web hosting companies out there, how do you choose the right web hosting provider for your business? The answer is simpler than you think: by focusing on quality, security, and support. And that's exactly where SmartHost fits in.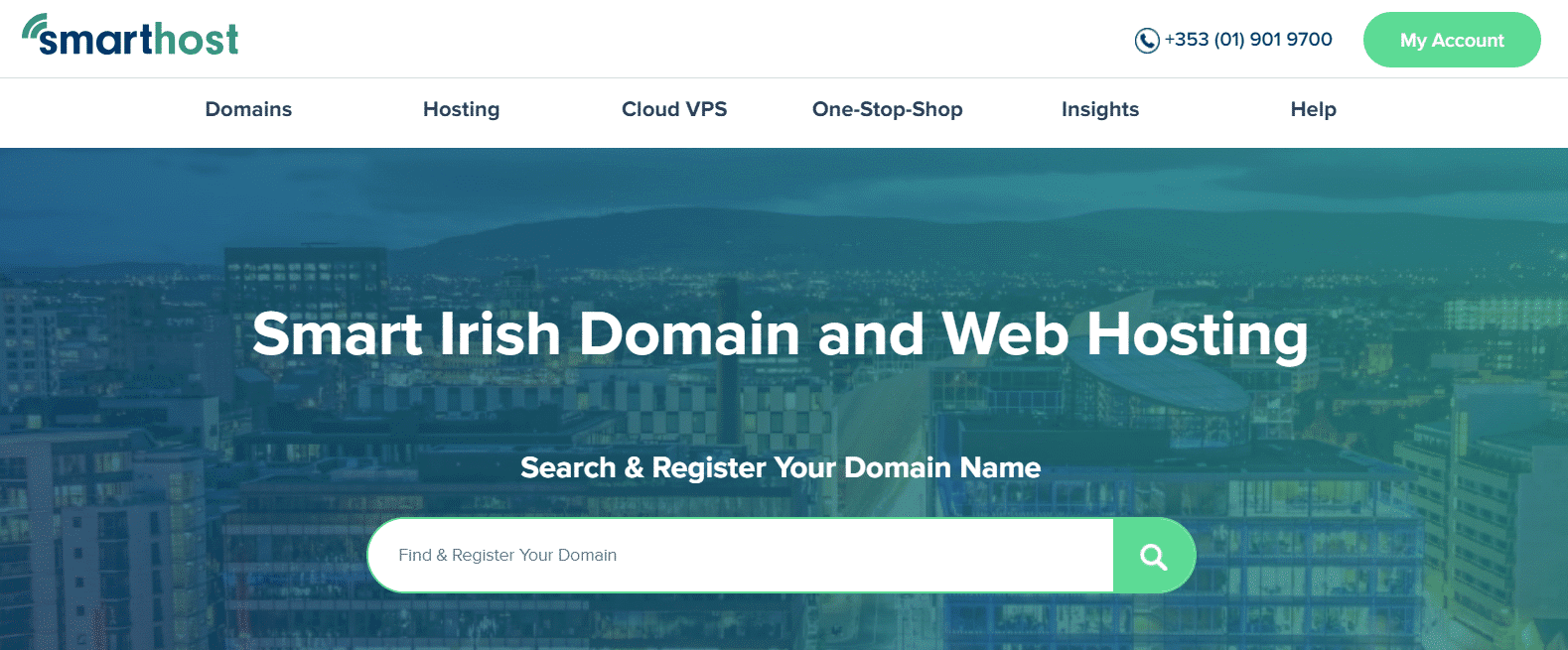 Why Web Hosting Matters
Before diving into the specifics of SmartHost, let's address the core question: why is web hosting so crucial? Your website is your digital storefront. A slow or frequently down website can drive potential customers away, tarnishing your brand's reputation. This is where web hosting services play a pivotal role. From shared web hosting for personal websites to dedicated servers for large enterprises, the web hosting package you choose directly impacts your website's performance.
Let's delve deeper into why web hosting is such a pivotal component of the online world.
First Impressions Count
Imagine walking into a store where the lights flicker, the aisles are disorganized, and assistance is hard to come by. You'd likely leave, right? The same principle applies to your website. If your site is slow, goes down frequently, or has security issues, visitors will bounce off, and the first impression of your brand will be tainted. Web hosting ensures that your site is always presentable, fast, and accessible, leaving visitors with a positive impression.
Speed and Accessibility: The Competitive Edge
In the fast-paced world of the internet, speed is currency. Studies have shown that a delay of even a few seconds in page loading can lead to significant drop-offs in visitor retention. A reliable web hosting provider ensures fast loading speeds, giving you a competitive edge. With the right hosting, your website remains accessible 24/7, ensuring that customers from around the world can engage with your content or services at their convenience.
Security and Trustworthiness
In an age where data breaches and cyberattacks are rampant, the security of your website is paramount. A good web hosting provider offers robust security measures, from SSL certificates to regular backups and protection against malicious attacks. This not only protects your business and customer data but also builds trust with your visitors.
Scalability: Growing with Your Business
As your business evolves, so do your digital needs. The beauty of quality web hosting is its scalability. Whether you're just starting out with a personal website or managing a multi-page e-commerce platform, the right web hosting services can scale with you, ensuring optimal performance at every stage of growth.
SEO and Visibility
Search Engine Optimization (SEO) is vital for increasing your website's visibility on search engines. One of the factors search engines consider when ranking sites is their speed and uptime. A high-quality web hosting provider ensures maximum uptime and optimal speeds, indirectly aiding your SEO efforts and enhancing visibility.
Technical Support and Peace of Mind
Technical glitches can happen, and when they do, they can be daunting. The best web hosting companies offer exceptional support, ensuring that any issues are addressed promptly, and allowing you to focus on what you do best – running your business or personal brand.
Web hosting is more than just a digital necessity; it's the foundation on which your online presence stands. Choosing the right web hosting provider ensures that this foundation is strong, secure, and poised for growth, positioning you for success in the digital realm.
The SmartHost Difference
Based in the heart of Ireland, SmartHost offers a suite of hosting services tailored to various needs. Here's what sets us apart from other web hosting companies:
Lightning Fast Loading Speeds
Speed is a game-changer in the digital world. Our state-of-the-art SSD drives, backed by RAID 10 redundancy, ensure that your own website runs swiftly and reliably. No more waiting for pages to load; with SmartHost, you get fast loading speeds every time.
Exceptional Security Features
At SmartHost, we prioritise the safety of your data. Enjoy peace of mind with our 2-Factor Authentication, free SSL certificates from Let's Encrypt, and timely SMS notifications on your account activities.
Comprehensive Web Hosting Packages
Whether you're looking for shared web hosting for personal websites, dedicated servers for your business, or a VPS for added flexibility, SmartHost offers a wide range of web hosting packages. Moreover, our WordPress hosting packages are specifically designed to supercharge your WordPress website with features like staging, auto-updates, and image optimization.
Irish-Based Expert Support team and Customer care
Nothing beats local, and our support team based in Swords, Co. Dublin is a testament to that. Whether through online chat, support tickets, or direct contact via our Ireland contact details, our priority tech support ensures your queries are addressed promptly.
User-Friendly Experience
Our user-friendly control panel, known as the Smart Panel, paired with an extensive knowledge base, makes managing your hosting a breeze, even if you lack technical knowledge.
Affordable Domain Solutions
Not just a web hosting company, SmartHost is a fully authorised .IE Irish domains registrar, offering domain name registration at affordable prices. Enjoy a free domain for the first billing period when you sign up!
The SmartHost Promise
Our commitment doesn't stop at great quality hosting. As a market leader among Irish web hosting providers, SmartHost understands the evolving needs of businesses. That's why we continuously innovate, offering additional services like email accounts, website builder tools, and digital services for those looking to expand their online footprint.
In a sea of web hosting companies, SmartHost represents the best of what hosting Ireland has to offer. Whether you're a digital agency, a local business, or someone just looking to start their own website, SmartHost provides an exceptional experience every step of the way.
Remember, SartHost is more than just a hosting company that offers disk space; it's a partner in your digital journey. So, when you think of web hosting plans that blend affordability with exceptional customer support and top-tier technical features, think SmartHost.
Join us and experience all the benefits of partnering with one of the best web hosting companies in Ireland. Because with SmartHost, your success is our priority.
Frequently Asked Questions (FAQs) on Web Hosting
What is web hosting?
Web hosting refers to the service that allows individuals and organizations to publish their website or web page on the internet. It involves renting space on a server where your website files are stored and made accessible to users online.
What hosting provider would you recommend?
We recommend SmartHost for its exceptional blend of speed, reliability, and security. With servers based in Ireland, state-of-the-art SSD drives, and impeccable customer support, SmartHost stands out as a top choice for businesses and individuals alike.
What factor is the most important when choosing a website host?
While several factors are essential, the most crucial factor is the reliability and uptime of the hosting provider. This ensures that your website remains accessible to visitors without interruptions. Other vital considerations include speed, security, customer support, and scalability.
What are the types of web hosting?
There are several types of web hosting, including:
Shared Hosting: Multiple websites share the same server and resources. Ideal for small websites and blogs.

Virtual Private Server (VPS) Hosting: A middle ground between shared and dedicated hosting. It offers more resources and control than shared hosting but at a more affordable price than dedicated hosting.

Cloud Hosting: Resources are spread across multiple servers, providing high availability and scalability.

WordPress Hosting: Optimized specifically for WordPress websites, offering features like automatic updates and enhanced security.
What is the difference between web hosting and business hosting?
Web hosting typically caters to a broad range of websites, from personal blogs to small businesses. Business hosting, on the other hand, is optimized for businesses, offering additional features like increased security, e-commerce tools, and often higher performance to handle higher traffic and transactions.
How do I transfer my website to a new hosting provider?
To transfer your website, you typically need to back-up your website files, export your database, move these files to the new hosting provider, and then update your domain's nameservers to point to the new host. SmartHost offers comprehensive migration services to simplify this process.
While reputable hosting providers are transparent about their pricing, it's essential to read the terms and understand what's included in your hosting package. Additional costs can arise from services like domain registration, SSL certificates, or specific software integrations.
How does web hosting affect SEO?
Web hosting can impact SEO in various ways. Factors like website loading speed, uptime/downtime, server location, and security can influence your website's search engine ranking. It's essential to choose a reliable hosting provider to ensure optimal website performance.
Do I need technical knowledge to use web hosting?
While having technical knowledge can be beneficial, most reputable hosting providers offer user-friendly control panels and customer support to assist users. With tools and resources available, even those with minimal technical know-how can manage their hosting effectively.
Can I upgrade my web hosting plan later?
SmartHost offers the flexibility to upgrade your web hosting plan as your website grows. It's always a good idea to review your website's needs periodically and adjust your web hosting plan accordingly.